Page 2 of 2 •

1, 2




Posts

: 9


Join date

: 2013-11-21


Age

: 40


Location

: UK



Bliss is the best clan :)
_____________________________________________________
|||||||||███████]▄▄▄▄▄▄▄▄  
     ▂▄▅████████▅▄▃▂
I███████████████████]
◥⊙▲⊙▲⊙▲⊙▲⊙▲⊙▲⊙▲⊙▲⊙▲⊙▲⊙▲⊙◤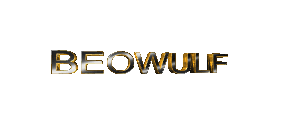 Posts

: 272


Join date

: 2013-11-04


Age

: 21



How will I know if I have been accepted or denied? It's been around 3 weeks since I applied, ao1 tested me, I would ask him but BeGone messaging isn't working, I've asked Icandy twice and she says she will talk to me on forums but never does and I've become impatient.
Last edited by Sparkyownage on Wed Nov 27, 2013 1:26 am; edited 1 time in total



Posts

: 5


Join date

: 2013-11-11



1.) What is your Name/Nplay link? VonDeLua 
2.) What is your reason to join Bliss? I've seen members from Bliss played before, and I am very pleased by their skills. I want to excel in my skills. I want to be better on NPlay. So therefore I found Bliss as a exceptional clan. My other reasons:
Spoiler:

I left BtL on 11/24/13 because I got annoyed of seeing great players constantly leaving our clan for stupid reasons. And nobody is doing anything about it. I used to be in council trying to help others, but because of my inactivity I was swapped, then demoted when I become active again. So I can't really see a good reason to stay since I can't help the members from going astray. In everyone's eyes I must look selfish, and I accept that, because I know myself better than anyone else.
Note: I wasn't so sure about the turn-in application policy, but I was informed by ao1 that private applications may be accepted here.
3.) What do you expect from Bliss? Expected: Skills. Friendship. Jokes. Activity. & Striving 2 Be Better ~
4.) What qualities make you special from others? My Qualities? | Artist/Photographer/Editor | Love Electronic Music | A Hired Part-time Joker | Will Show Leadership Where Ever Possible | Part-time Helper When Needed
5.) Make a friend or a few friends in Bliss. Get to know them, and please state his/her/their names: Manchester (I talked to Manchester more than any Bliss member), ao1, Candy (thought she was a guy ~lul), Beowulf, Neutronium (I knew her when she was in BtL), & Uragonner (ex BtL member too).  
6.) What does loyalty mean to you? Top Priority | Never Betray 
7.) What is your favorite/best map? Warehouse
8.) What is your worst map? Tower
9.) What is your favorite weapon? Mp5 & the other Mp...forgot the name.. :(
10.) What clans have you been in? Why did you leave all of your previous clans? I have only been in BtL only | Reason stated in second question `
11.) *Optional* 1 being friendly/attitude to 9 being competitive/serious, where do you stand. Friendly:9 Attitude: 8 Competitive: 6.5 Serious: 9 *when I'm not jk*
12.) Where are you from? US, Florida :)
13.)  Do you have RaidCall? No, it never worked for me. I'm trying to get a new computer, but it's not that I want it for gaming; need it for college *omg*. The current computer I have sucks, but I have several household computers I can currently use ~ 
14.) *Optional* What is your age? 17
15.) Do you Like Unicorns? If unicorns existed, I would buy one. So hypothetically yes, but not obsessed with it :D
Forum Admin




Posts

: 570


Join date

: 2013-11-26



1.) What is your Name / Nplay link? JHP123
Two.) What is your reason to join Bliss? Like the clan
Three.) What do you expect from Bliss? A good clan and open puetas
April.) What qualities make you special from others? Being loyal and honor
May.) Make a friend or a few friends in Bliss. Get to know them, and please state his / her / their names: Icandy
June.) What does loyalty mean to you? Being loyal to a clan to be with the sienpre
July.) What is your favorite / best map? Favorite is Warehouse
August.) What is your worst map? Crane
9.) What is your favorite weapon? MP5
10.) What clans have you been in? Why did you leave all of your previous clans? SZ, RB for problems
11.) * Optional * 1 being friendly / attitude to 9 being competitive / serious, where do you stand.
12.) Where are you from? Ecuador
13.) Do you have RaidCall? if I'm as SOUL JHP
14.) * Optional * What is your age? 14
I am love Pony <3



Posts

: 1


Join date

: 2013-11-27



Wtf, why Bliss is the best clan of All BeGone :)
.) What is your Name/Nplay link? carr
2.) What is your reason to join Bliss? i want to join because it is a very talented clan and very skilled clan and they have awesome members
3.) What do you expect from Bliss? i except from them to be the best clan in begone and win clan wars and make me better
4.) What qualities make you special from others? im a joker
5.) Make a friend or a few friends in Bliss. Get to know them, and please state his/her/their names: icandy
6.) What does loyalty mean to you? never leave the clan
7.) What is your favorite/best map? tower
8.) What is your worst map? pipeline
9.) What is your favorite weapon? mp5
10.) What clans have you been in? Why did you leave all of your previous clans? true i letf because it got deleted
11.) *Optional* 1 being friendly/attitude to 9 being competitive/serious, where do you stand.
12.) Where are you from?  uk
13.)  Do you have RaidCall? yes
14.) *Optional* What is your age? 16
15.) Do you Like Unicorns? yes



Posts

: 1


Join date

: 2013-12-02



Forum Admin




Posts

: 620


Join date

: 2013-11-04


Age

: 20


Location

: In the outback



Page 2 of 2 •

1, 2

---
Permissions in this forum:
You
cannot
reply to topics in this forum