•No spamming the chatbox or forum.
•Absolutely No hacking whatsoever will be tolerated.
•No Multiclanning
•No Multi Accounting on forums or nplay.
•Show respect
•Keep Cursing to a minimum
•Do not use hacks, codes, exploits or intentional glitches . The use of these will result in a kick from the clan and a ban from the game.

Rollcall: A Thread will be made every month in bliss forum: Failure to post on this thread 3 times in a row (Inactive for 3 months) Means you will be kicked for inactivity
You will have 14 days once thread has been made to post in this thread.




Member Limit: Some testers may ask you: "Whats the member limit?" Simply reply with: "There is no member limit"

Blacklist: This is for any members who we don't see fit to joining the clan, if you are on the blacklist you will be automatically rejected, after a certain amount of time members may be removed from the blacklist if they committed less serious offenses.
The blacklist is private and is posted on our forum. If you are on it you will be sent a pm explaining why you are on it and therefore rejected.



Posts

: 46


Join date

: 2013-11-04



One thing candy. Will you make a topic so we can post?
_____________________________________________________
|||||||||███████]▄▄▄▄▄▄▄▄  
     ▂▄▅████████▅▄▃▂
I███████████████████]
◥⊙▲⊙▲⊙▲⊙▲⊙▲⊙▲⊙▲⊙▲⊙▲⊙▲⊙▲⊙◤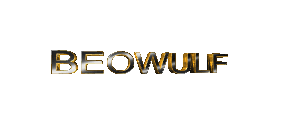 Posts

: 272


Join date

: 2013-11-04


Age

: 21





Similar topics
---
Permissions in this forum:
You
cannot
reply to topics in this forum